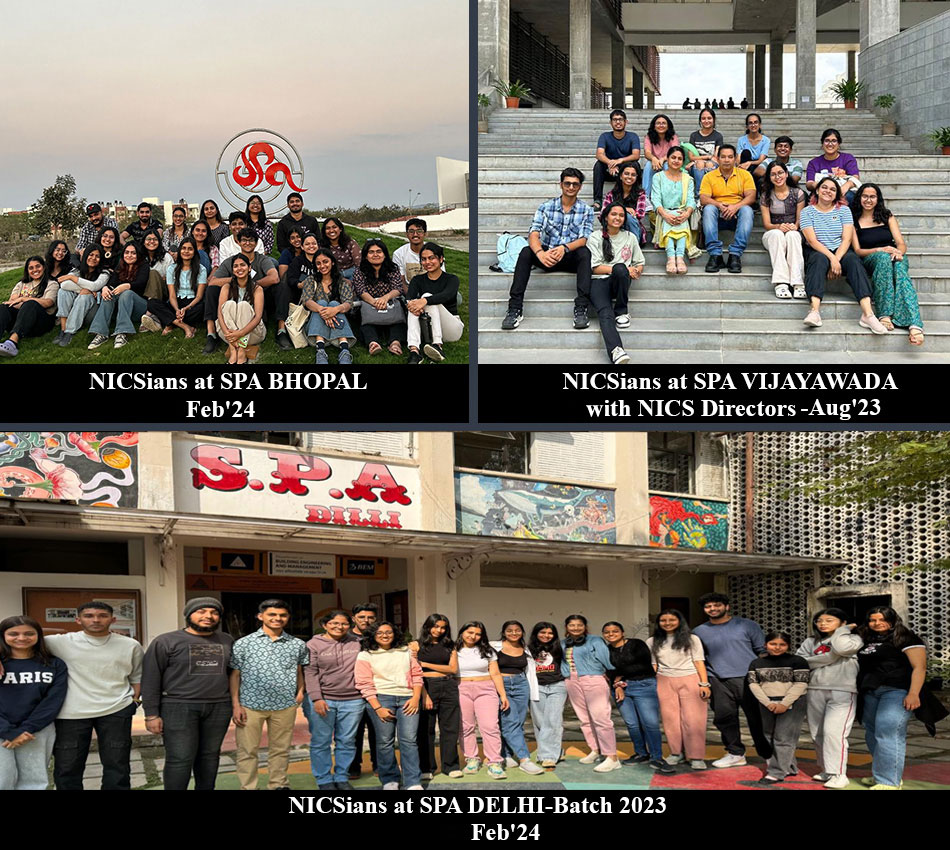 WELCOME TO NATA NICS
Best NATA classes in Mumbai - NATA NICS is one of the best institute provides Nata Coaching Classes In Delhi or Mumbai. NATA NICS brings to you the comprehensive platform to help you gear up to JEE(Main)B.Arch. & NATA. JEE(Main)B.Arch., formerly known as AIEEE-B.Arch. and NATA (National Aptitude Test in Architecture are two most important Architecture Entrance exams in India today. They test a candidate's architectural awareness, aesthetic sensitivity and general aptitude alongwith Mathematics of entrance exam level. Our platform is specifically designed to help you get accustomed to these two entrance exam formats, so that you feel at home when you take the final test.

NICS is a trusted name in the field of B.Arch. entrance preparation for JEE(Main)B.Arch. & NATA. Year after year it has produced Results of an All over India Highest level. Continuing with our commitment to deliver quality education, this offering is built on extensive research on Architecture entrances
Read More
Student Speaks
I was a student of NICS (East Delhi Centre) and joined the last batch in August 2016. I was feeling that it would be very difficult for me to handle both coaching and school but due to the hard efforts of me and NICS' teachers it became easier for me to get SPA Delhi and satisfied board marks. Our teacher of NICS motivated me in very bad time. Whenever exam I got bad marks in my mock tests, Sanjay Bhatnagar and Sanjay Sharma Sir supported me very well.

The faculty if NICS also supported me in boards exams and didn't allow me to lose my self-confidence. It was very nice time that I spent at this institute and will remember it for a very long time.
A very big thank you! to everyone at NICS. Over the two years I spent here, NICS become like home and I used to enjoy coming here and look forward to coming here: I still don't why? I will never forget the 2 years I spent here nor will I forget Sanjay Sir's help and extra classes, Ma'am's persuasion and the help I got from everyone here.
Thank Yo!!
My Name is Abhishek Sharma, I was astudent of correspondence + crash course course programme in NICs. I got on All India Rank 646 and got admmission in Schools of Planning and Architure, Delhi which would have remained a distance dream without the guidance of Shivali Mam and Sanjay Sir. I sinceraly thanks them for making up my carrer.
I am Harkunwar Singh, Having completed my schooling form D.P.S RK puram, I got the wounderful opportunity of studing at School of Planning and Architecture, Delhi.
Contents of NICS Pvt. Ltd programme